School Uniform and PE Kit Dear parents and carers Our school uniform is simple and smart! We want all of the children to take pride in all they do and this includes their uniform. Recently though, we have noticed that some pupils are not wearing what is stated in our school information. Below are our expectations, with some new additions, which are very clear and easy to adhere to.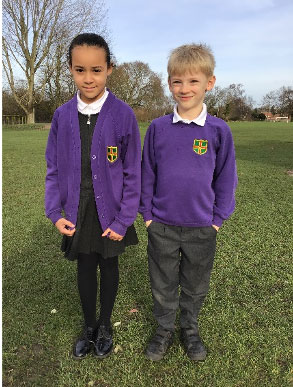 School uniform
Children should wear:
Purple school jumper or cardigans
White polo shirt, blouse or shirt (logo optional)
Black or grey trousers (full length), pinafore dress, skirts or tailored shorts
Lilac 'gingham' summer school dresses (white socks allowed with these)
Completely black flat-soled sensible shoes or boots
Black or dark grey socks or tights (not white)
No:
Open-toed shoes or sandals
Leggings (tights or socks can be used with skirts)
Different coloured soles or logos on footwear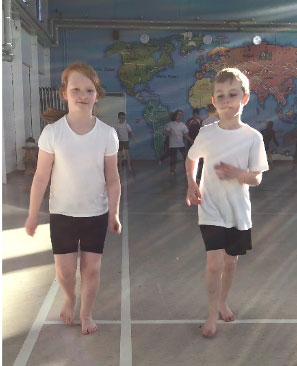 PE Kit
Children should wear:
White t-shirt
Black shorts
Plimsolls
Trainers for outdoor sessions
Tracksuit or similar for winter months
No:
Football kits or t-shirts with logos
The vast majority of pupils already wear appropriate uniform and have correct PE kit. To ensure that all parents and carers have time to make sure that all parts of the uniform are correct, especially the new elements, this will formerly come into place after the Easter holidays. Thank you for your support.
115 total views, 2 views today