Lunchtime and After School Clubs Spring 1 – 2022-23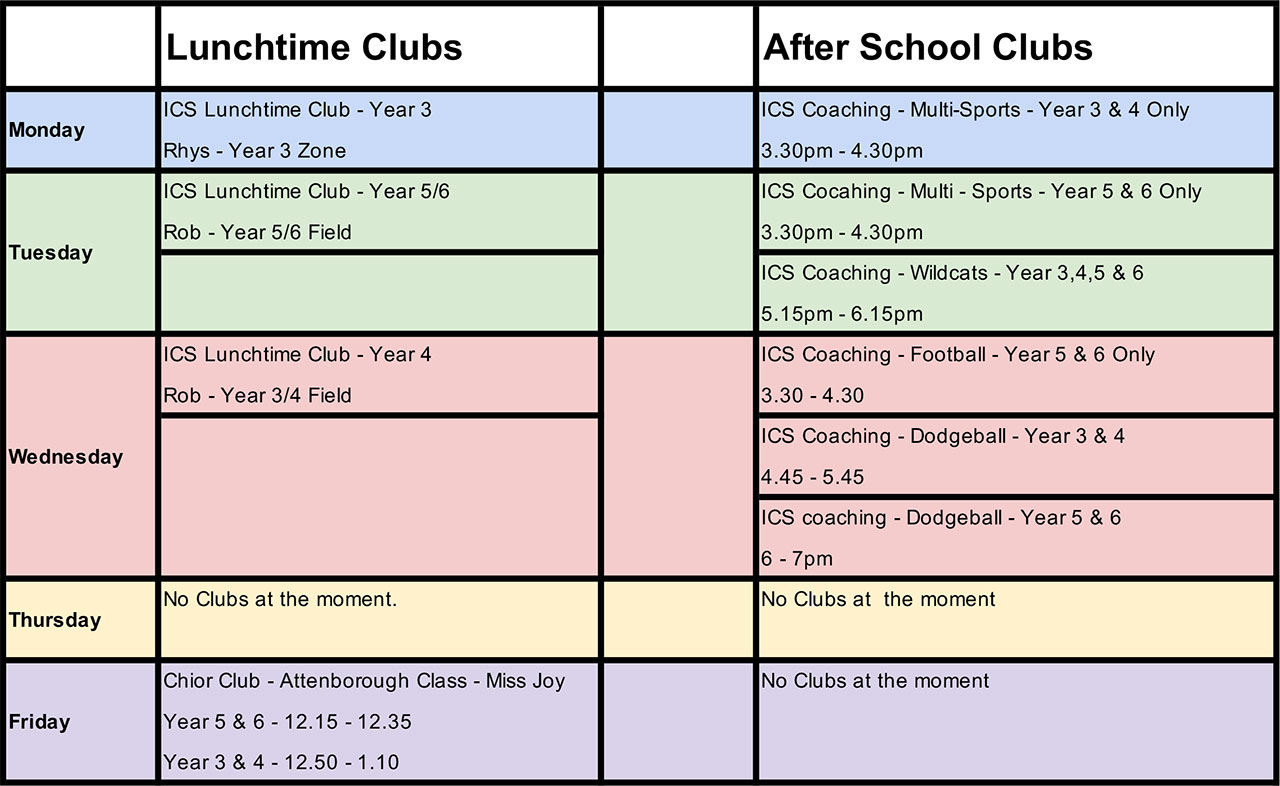 ICS Coaching – Is a Norfolk based sports coach company that run our after school sports clubs.
Links for booking the after school sports clubs are sent out at the end of each half term ready for clubs on the following half term. New bookings have to be made each time.
Once the clubs have started no more bookings can be added.